OEE803C, mhchan@hkbu.edu.hk, ext. 5176
Renewable Energy Kits for STEM Education (3/6 units) - Students ID: 17229413, 18208770
This project aims to develop innovative and smart renewable energy related gadgets for STEM education. If you would like to develop your career in the field of STEM education (eg., school teacher and STEM Service Provider), please consider this project.

Example of Gadget: Distributed Solar Cells for STEM Education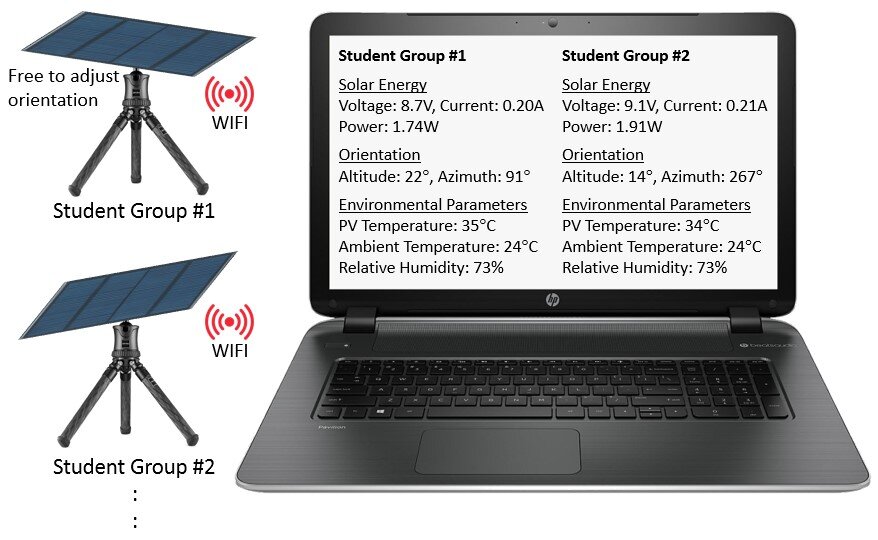 Tools and Components Involved in this Project
Examples: Android/iOS Phone, Microcontroller, Bluetooth Low Energy (BLE) or Bluetooth, WiFi Device, Environmental Sensors, Orientation Sensor, Acceleration Sensor, GPS, 3D Printer, 3D and PCB CAD Drawing and Design.