Programme
Introduction
The Department of Physics at the Hong Kong Baptist University was founded in 1956. Its Ph.D. and M.Phil. Programmes were introduced in 1991. The main areas of research are: biological physics, complex systems, condensed matter physics, instrumentation, materials science, quantum optics and laser physics, soft matter physics and statistical and nonlinear physics.

The department also operates or collaborates in the operation of the following research centres: Center for Nonlinear Studies, Beijing-Hong Kong -Singapore Joint Centre for Nonlinear and Complex Systems, Centre for Advanced Luminescence Materials, the Institute of Advanced Materials and Centre for Quantitative Systems Biology.

Close research collaboration has been established with researchers locally and overseas. An International Advisory Committee of the Department was formed in 1996. It now consists of seven world renowned physicists: Profs. Moses Chan, Paul C.W. Chu, L.J. Sham, Y. R. Shen, Daniel C. Tsui and C.N. Yang.
Funding for research projects comes mainly from the Hong Kong Research Grants Council, the University, the Industry and Technology Fund, and private industries. The past decade has witnessed a phenomenal growth in research activity, which has attracted a huge increase in research grants. This has in turn led to an expansion of the postgraduate studies programme.
Faculty members in the Physics Department engage in vigorous research in areas such as optics, metamaterials, photonic materials and devices, organic electronics, nanomaterials, biophysics, etc.
Please see below the research areas for each faculty member.
Application
On line application form is available at https://iss.hkbu.edu.hk/amsappl_pg/welcome.jsf.
Both full-time and part-time candidates will be considered. A full-time PhD/MPhil student will normally be awarded a postgraduate studentship; a separate application for graduate-assistantship is not required.
Ph.D and M.Phil are research programmes. The Department is prepared to accept Ph.D/M.Phil students in the research fields listed in the Research Topics section under the supervision of the teaching staff shown. Please feel free to contact potential supervisors to find out details of their projects. For general enquiry regarding our postgraduate programmes, please contact us at 3411- 5817 or by email: venusmok@hkbu.edu.hk.
Applicants seeking admission to MPhil. Degree programme should possess:

a Bachelor Degree with Honors from a recognized university or comparable institution; or, a qualification deemed to be equivalent;
if required, shall satisfy the examiners in a qualifying examination.

Applicants seeking admission to PhD Degree programme should possess:

a Master Degree in a recognized university or a comparable institution; or
a Bachelor Degree with 1st class Honors from a recognized university or a comparable institution; or
any other qualifications deemed by the Postgraduate Studies Committee to be acceptable for this purpose.

GRE Subject Test

The Graduate Record Examination (GRE) Subject Test in Physics is strongly recommended for consideration of admission to both MPhil and PhD degree programmes.
Language Requirements

Applicants may be required to prove their language proficiency in English and/or Chinese taking through an interview, or, if this can't be arranged in Hong Kong, by Test of English as a Foreign Language (TOEFL) or International English Language Testing System (IELTS). Please refer to the Graduate School website for more details:
https://gs.hkbu.edu.hk/admission/research-postgraduate-programmes/application/admission-requirements.
Applicants are encouraged to discuss with their prospective supervisors before submitting their formal applications.
The final application deadlines are 7 June 2021 for non-local applications and 26 July 2021 for local applications.
All Sharing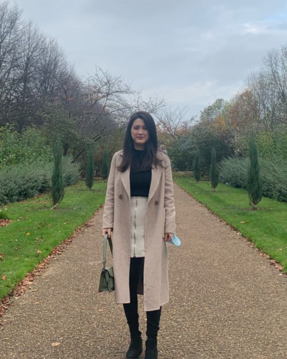 非常感謝香港浸會大學物理系給我帶來的成長與機遇。
Postdoc at Queen Mary University of London, PhD in Physics 2019, MSc in Green Technology (Energy) 2016
Dr Yiwen Wang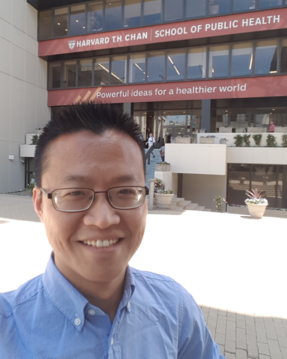 As a former member of the BU physics society, I want to say again "go BU physics!"
Assistant professor at the T. H. Chan School of Public Health of Harvard University
Tony Hui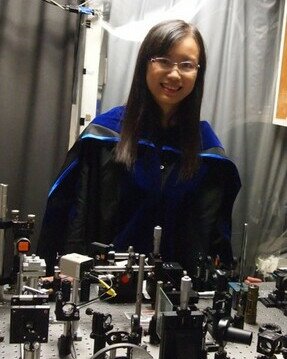 Published 15 papers in renowned journals including Nature Materials, Physical Review Letter, Nature Communications, Advanced Materials and Nano Letters.
PhD 2014, BSc (Hons) in Physics 2010
Chen Shumei
Cai Yue, Bruno is CEO of ANA Artwork Material Analysis Company Limited.
PhD 2013
Cai Yue, Bruno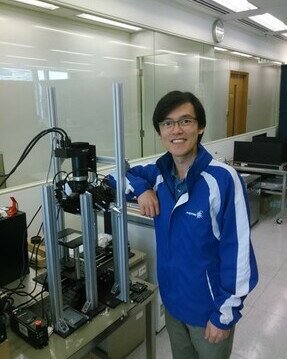 He is currently a Senior Engineer at the Hong Kong Applied Science and Technology Research Institute (ASTRI).
PhD 2010
Kwok Ka Cheung, Dick