Book Launch: Everyday Physics - Colors, Light and Optical Illusions by Prof Michel A. Van Hove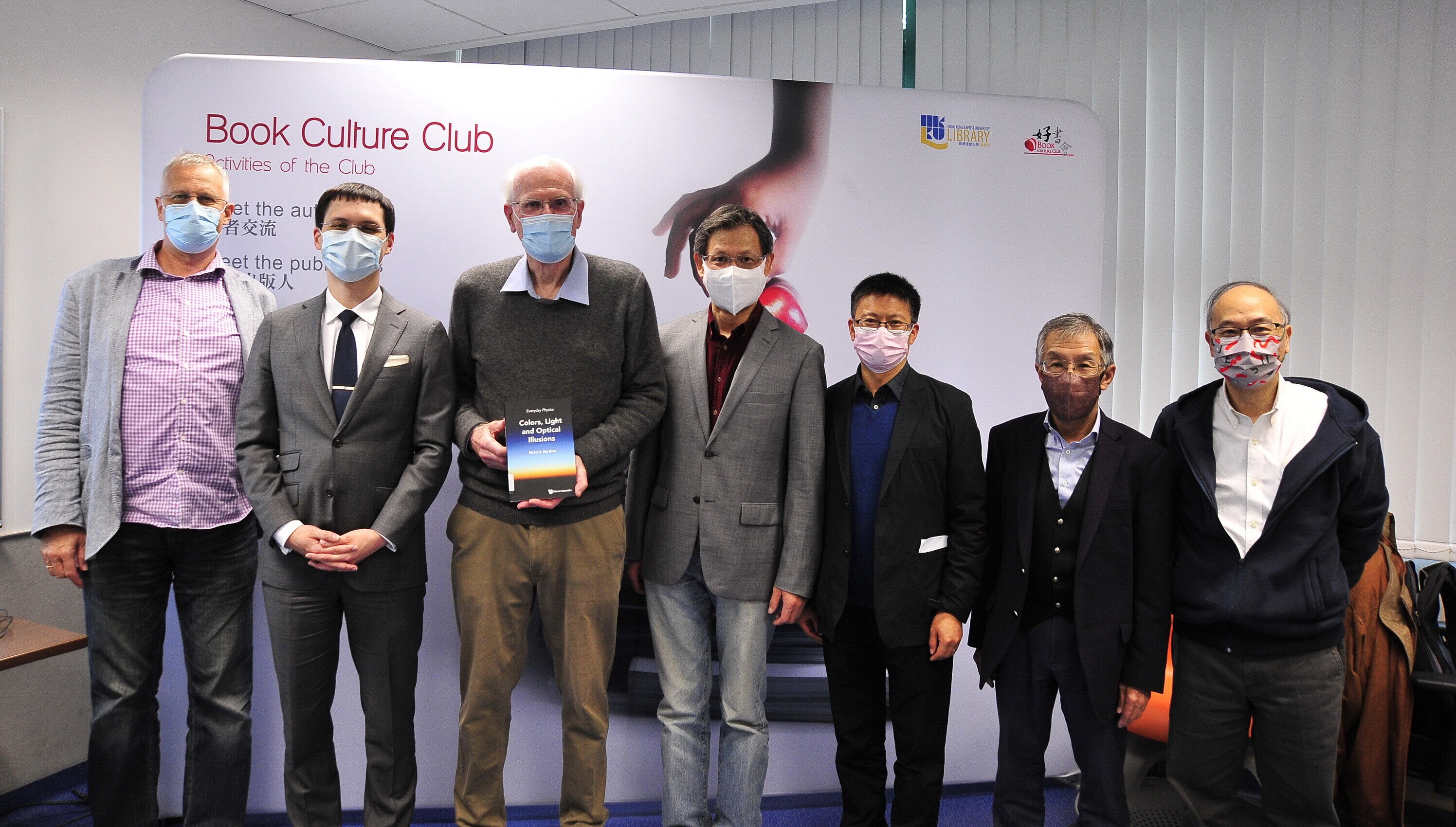 We gather to celebrate the launch of Prof Van Hove's new book Everyday Physics, which aims to popularize physics by emphasizing conceptual ideas of physics and their interconnections, while avoiding mathematics entirely. The topic of this volume, "Colors, Light and Optical Illusions" is chosen as we face colors and light every waking minute of our lives, and we experience optical illusions much more often than we realize.

Michel A. Van Hove is an Emeritus Chair Professor of the Department of Physics and the ex-director of the Institute of Computational and Theoretical Studies of Hong Kong Baptist University. His research mainly focused on theoretical aspects of physics, materials science. One of his main interests was the determination of the atomic-scale structure and bonding at solid surfaces and nanostructures. He has over 400 publications, including 11 books. He was also on the editorial board of 13 international journals and book series. He is a Fellow of the American Physical Society and is named in the list of the world's top 2% of scientists by Stanford University, USA. He has obtained many awards, including the Ernst Mach Honorary Medal in 2008, and the Award for Outstanding Scientific Accomplishments from the U.S. Department of Energy in 1998.
Professor Van Hove taught the General Education course "Everyday Physics for Future Executives", which inspired the current book and future similar books.
For more information of the book, please visit tinyurI.com/everydayphys