HKBU scholars' innovations recognised at Geneva International Exhibition of Inventions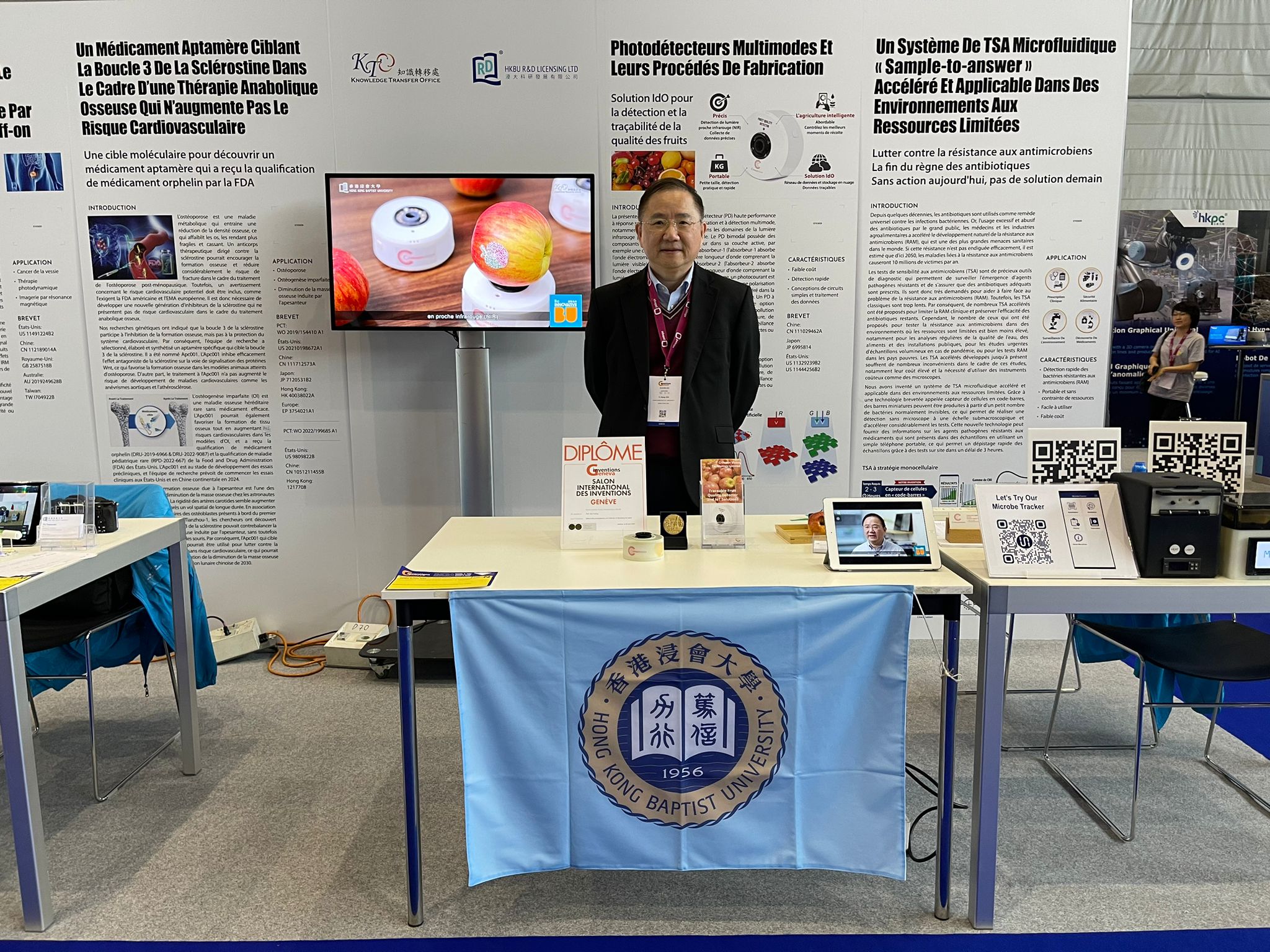 Innovative research projects conducted by Hong Kong Baptist University (HKBU) researchers shone at the 2023 Geneva International Exhibition of Inventions held from 26 to 30 April, receiving four prizes including three Gold Medals and one Silver Medal.
Aspiring to be a leading, research-led, liberal arts university in Asia, HKBU is committed to conducting world-leading investigations that extend the frontiers of knowledge, tackle global challenges and benefit the community at home and abroad. HKBU's award-winning projects reflect the University's ongoing commitment to conducting innovative and impactful research to improve human wellbeing.
One of the award winning HKBU research projects is:
Gold Medal
"
Multi-mode photodetectors and methods of fabricating the same
" by
Professor Zhu Furong
of the Department of Physics
The multi-mode photodetector (PD) responds in near infrared (NIR) and visible light ranges, generating either NIR or visible light photocurrents. The bias-switchable spectral response PD can obtain quality information via photocurrents, and it offers an attractive quality control option for applications in environmental pollution, bio, medical, agricultural, automotive, fishery, food, wellness and security monitoring, detection and imaging. Please
click here
for more details about the research.
More photos: