Ms. HAN Jiayin awarded the Poster Award in the 15th Asian Conference on Organic electronics 2023 (A-COE 2023)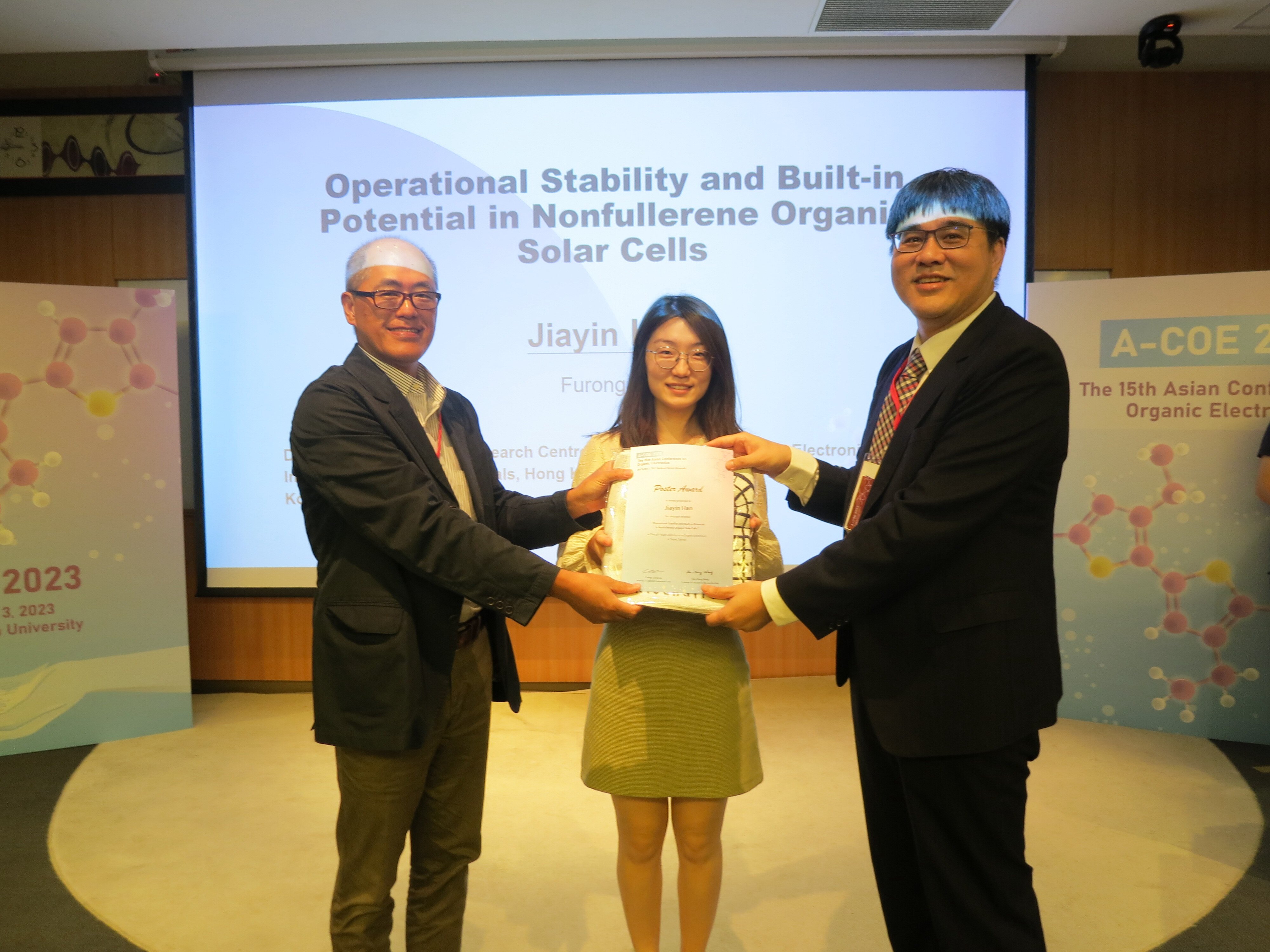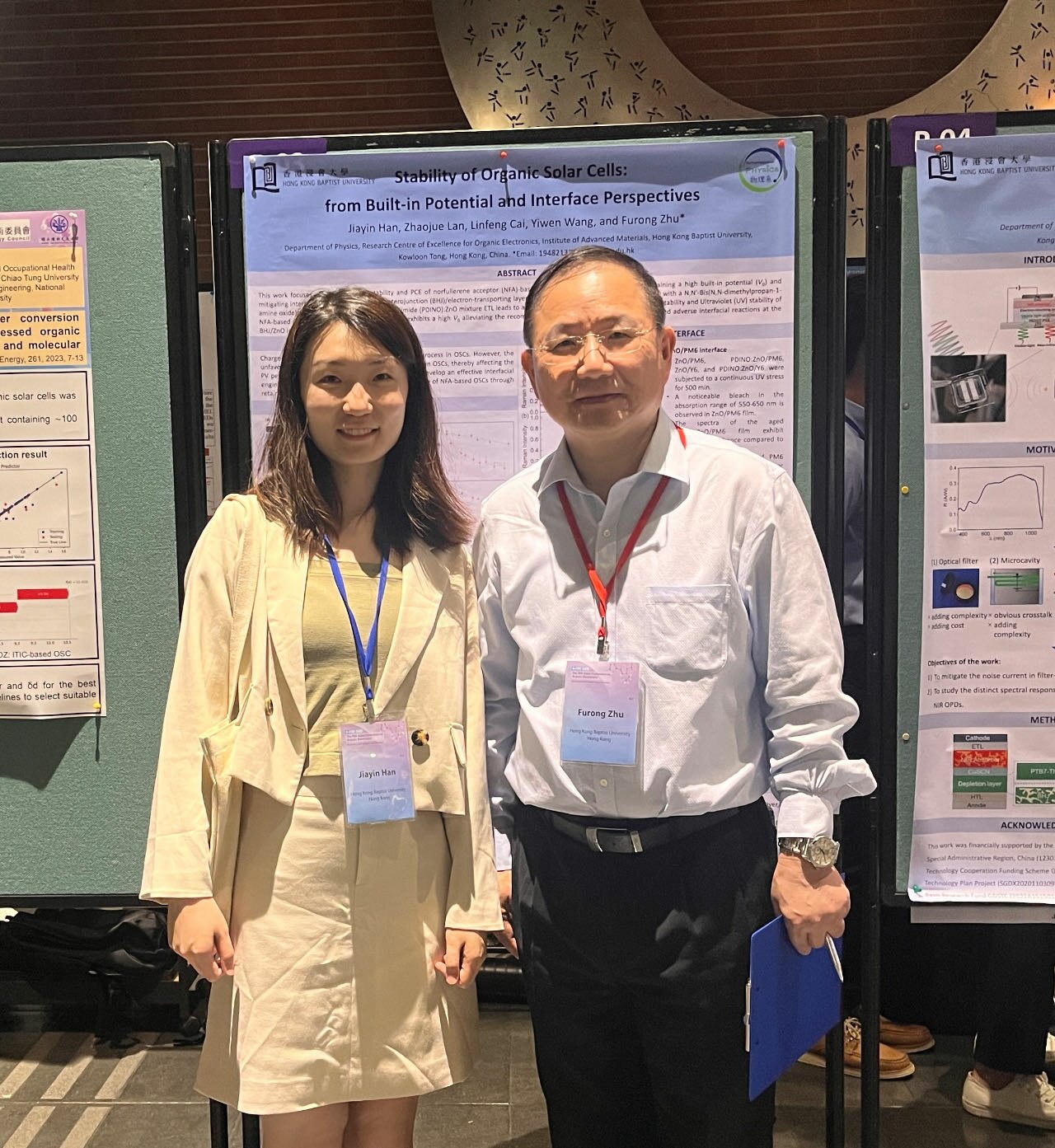 Ms Jiayin Han (Department of Physics, PhD student) received a poster award at the 15th Asian Conference on Organic Electronics 2023 (A-COE 2023), held in Taipei, Taiwan, from October 31st to November 3rd, 2023.
Jiayin's poster presentation, titled 'Operational Stability and Built-in Potential in Nonfullerene Organic Solar Cells,' stood out among the remarkable contributions at A-COE 2023. Her insightful research on the stability and inherent potential of nonfullerene organic solar cells garnered the attention of the conference attendees and was recognized with this prestigious award.
The 15th A-COE, hosted by National Taiwan University, is a significant international gathering in the field of organic electronics. It brings together experts and researchers to explore diverse topics, ranging from materials synthesis to the device physics of various organic devices. Jiayin Han's achievement underscores the excellence and innovation within our Department. The award also reflects the dedication and collaborative spirit at HKBU.