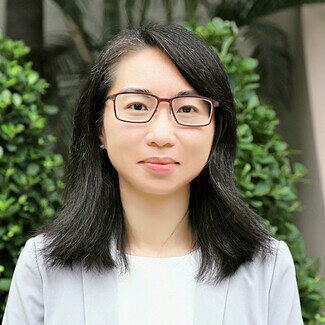 Prof SHI, Jue Jade, 史珏博士
Assistant Dean (Student Learning Experience)
Professor
B.S. in Physics at Zhongshan University, China, PRC
M.A. in Science Education,
Ph.D. in Biophysics at the University of Michigan, Ann Arbor
Postdoctoral in Department of Systems Biology, Harvard Medical School
Current Research Interests
My main research interest is to develop new and more effective cancer therapeutics and treatment strategies by understanding the quantitative mechanisms underlying variation in anticancer drug response in distinct cancer types as well as immune-cancer interactions that modulate various aspects of oncogenesis, metastasis and treatment response. My lab combines quantitative single-cell imaging, ensemble profiling and computational modeling of cellular pathway/network dynamics to uncover novel drug targets, new drug candidates, new immuno-oncology therapeutics and improved combinatorial strategies for cancer treatment. More broadly speaking, my lab aims to answer the fundamental question of how dynamics of signaling molecules and their associated networks/pathways control differential cellular response to specific environmental signals and stress stimuli, and apply the acquired mechanistic understanding to guide development of more effective cancer treatment.

Examples of current research projects include, but not limited to, the following:

Dynamics of anticancer drug response using novel 3D cancer organoid and spheroid models;

Cytototoxic dynamics of Natural killer cells against distinct cancer targets;

Development of new immuno-oncology drug and drug target through profiling immunomodulating traditional Chinese medicine.
Selected Publications
Y Zhu, J Xie, J Shi, Rac1/ROCK-driven membrane dynamics promote natural killer cell cytotoxicity via granzyme-induced necroptosis, BMC biology 19 (1), 1-14 (2021).
Single-cell transitional dynamics unravel stimulus-and cell type-dependent signaling outputs of distinct p53 regulatory feedback motifs, J Xie, L Zhang, Y Zhu, X Liang, J Shi, bioRxiv (2021).
Magnetic iron oxide nanoparticle-hollow mesoporous silica Spheres: Fabrication and potential application in drug delivery, Y Teng, Y Du, J Shi, PWT Pong, Current Applied Physics 20 (2), 320-325 (2020).
Rac1/ROCK-driven membrane dynamics promote Natural Killer cell cytotoxicity via necroptosis
Y Zhu, J Xie, J Shi, bioRxiv, 867127 (2020).
Sensitive and Specific Colorimetric Detection of Cancer Cells Based on Folate-Conjugated Gold–Iron-Oxide Composite Nanoparticles, Y Teng, J Shi, PWT Pong, ACS Applied Nano Materials 2 (11), 7421-7431 (2019).
Membrane dynamics promote sensitivity of epithelial cancer targets to pro-necrotic activity of Natural Killer cells, Y Zhu, J Xie, J Shi, bioRxiv, 867127 (2019).
A Comprehensive Human Gastric Cancer Organoid Biobank Captures Tumor Subtype Heterogeneity and Enables Therapeutic Screening, LSY Yan HHN, Siu HC, Law S, Ho SL, Yue SSK, Tsui WY, Chan D, Chan AS, Ma S, Lam KO, Bartfeld S, Man AHY, Lee BCH, Chan ASY, Wong JWH, Cheng PSW, Chan AKW, Zhang J, Shi J, Fan X, Kwong DLW, Mak TW, Yuen ST, Clevers H, Cell Stem Cell 23 (6), 882-897 (2018).
Cell type–dependent bimodal p53 activation engenders a dynamic mechanism of chemoresistance
R Yang, B Huang, Y Zhu, Y Li, F Liu, J Shi, Science advances 4 (12), eaat5077 (2018).
Network dynamics-based stratification of cancer panel for systemic prediction of anticancer drug response. M Choi, J Shi, Y Zhu, R Yang, KH Cho, Nature Communications 8 (1), 1940 (2017).
Is inflammatory micronucleation the key to a successful anti-mitotic cancer drug?
TJ Mitchison, J Pineda, J Shi, S Florian, Open Biology 7 (11), pii: 170182 (2017).
Cell death response to anti-mitotic drug treatment in cell culture, mouse tumor model and the clinic
J Shi, TJ Mitchison, endocrine-related cancer 24 (9), T83-T96 (2017).
A simplified Bcl-2 network model reveals quantitative determinants of cell-to-cell variation in sensitivity to anti-mitotic chemotherapeutics. HY Kueh, Y Zhu, J Shi, Scientific Reports 6, 36585 (2016).
Fas ligand and lytic granule differentially control cytotoxic dynamics of Natural Killer cell against cancer target. Y Zhu, B Huang, J Shi, Oncotarget 7 (30), 47163-47172 (2016).