2019-20 Secondary School Science Talks
Information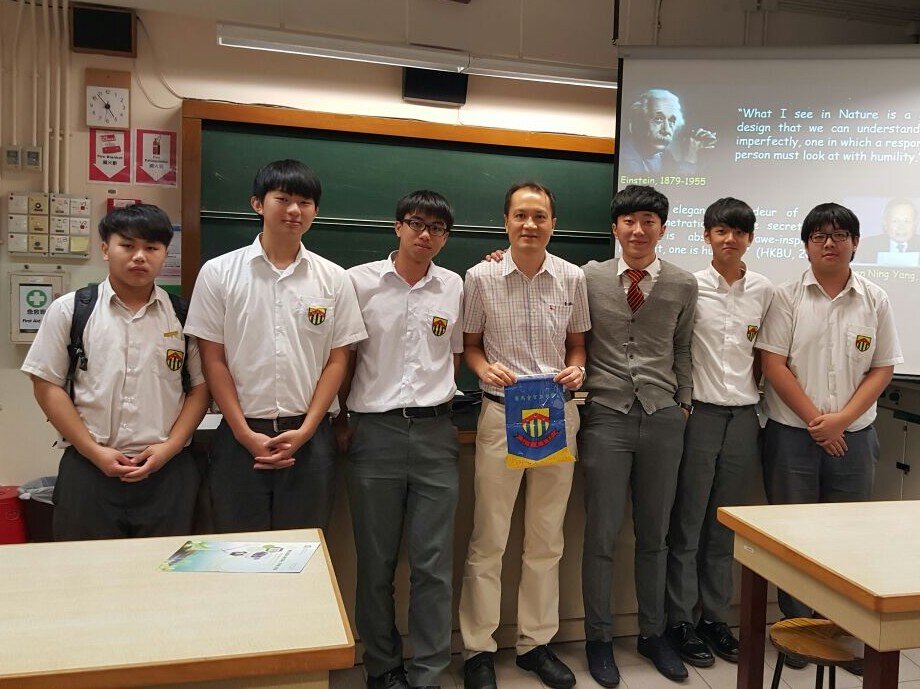 In this academic year (2019-2020), the Department of Physics at Hong Kong Baptist University continues to offer a series of science talks to secondary schools. These talks are aimed for Form 4 to Form 6 students, in order to trigger and increase their curiosity, interest, and knowledge in science subjects. If your school is interested in hosting one or more of the talks, we will try our best to arrange our colleagues to come to your school to deliver the talk(s) as well as interact with your students.
A list of seven talks (with Language option) for your reference. Please download the reply form and send it back to us at eveli@hkbu.edu.hk ; fax: 3411-5814.
We are looking forward to the fruitful interplay between our colleagues and your students during the visits to your school.
Science talks offered by HKBU Department of Physics for secondary school students

Speaker
Title
Language Option

Prof KW Cheah
謝國偉教授
Dr. Elizabeth Law Endowed Chair in Advanced Materials

(1) Manned Space Programme (載人航天計劃)

(2) Solar & Exo-planetary Systems (太陽系及其他星系)

Cantonese / English

Prof NH Cheung
張迺豪教授
Emeritus Professor
Laser Spectroscopy can be Fun and Useful (爆趣實用光譜學)
Cantonese / English
Dr GC Ma
馬冠聰博士
New Tricks to Control Sound (操控聲音的新招式)
Cantonese / English
Dr Jade J. Shi
史 珏博士
Green Energy Innovation towards a sustainable future (綠色能源的創新發展)
Cantonese / English
Prof SK So
蘇樹江教授
Flexible electronics (能屈能伸的電子科技)
Cantonese / English
Dr. Liang Tian
田 亮博士
The Human Microbiome Project (人類微生物組工程)
Putonghua / English
Prof. FR Zhu
朱福榮教授
Laser Spectroscopy can be Fun and Useful (爆趣實用光譜學)
Putonghua / English