One-Day Research Postgraduate Workshop 2018
Abstract
On 1 June 2018, more than 30 research postgraduate students, academic and research staff members of the Department of Physics participated in the annual One-Day Research Postgraduate (RPg) Workshop. The Workshop is held every year and aims at providing an opportunity for our RPg students to present their research works and purchase potential intra-departmental collaboration to tackle interdisciplinary problems.

During the event, students shared their fruitful research discoveries and results with others in a form of Oral and Poster Presentations. Staff members and students also took this precious opportunity to ask questions in the Q&A sessions and shared their insights. Dr. LIU Junjun (Post-doc Research Fellow) and Mr. LI Ning (PhD, year 3), were awarded the Best Oral and Poster Presentation Award, respectively, for their outstanding performance. The Workshop was followed by lunch reception and prize presentation ceremony, whereby students and staff members had a fabulous time of mingling.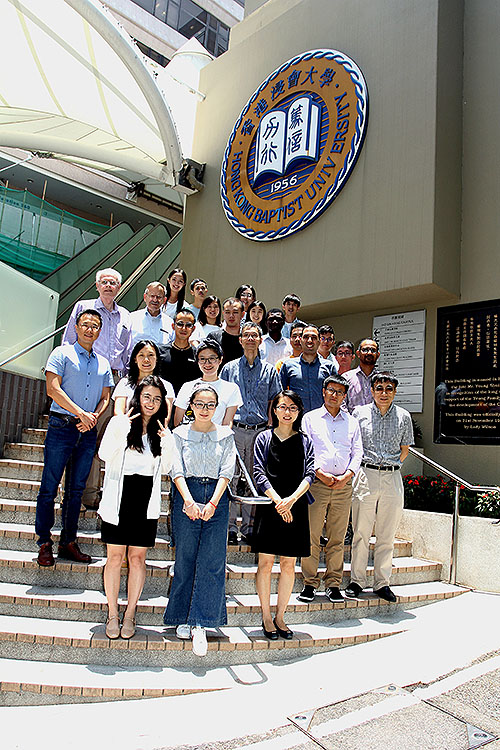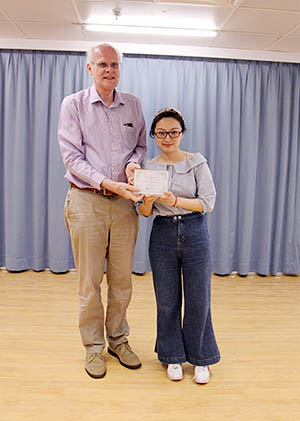 Dr. LIU Junjun was awarded the Best Oral Presentation Award.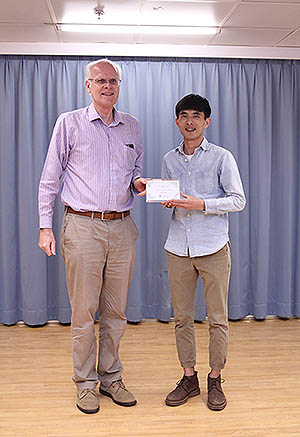 Mr. LI Ning was awarded the Best Poster Presentation Award.