One-Day Research Postgraduate Workshop 2019
One-Day Research Postgraduate Workshop 2019
On 29 May 2019, more than 30 research postgraduate students, academic and research staff member of the Department participated in the annual One Day Research Postgraduate Workshop. The Workshop is held every year and aims to provide an opportunity for our RPg students to present their research work and enhance the experience and idea sharing among Department members.

During the event, students shared their fruitful research discoveries and results with each other in forms of Oral and Poster Presentations. Staff member and students also took this precious opportunity to ask questions in the Q&A sessions and shared insights with each other. Mr Liang Junhao (Research Assistant) and Mr LI Ning (PhD, year 3), were awarded the Best Oral and Poster Presentation Award respectively for their outstanding performance. The Workshop was followed by lunch reception and prize presentation ceremony, whereby students and staff members had a fabulous time of mingling.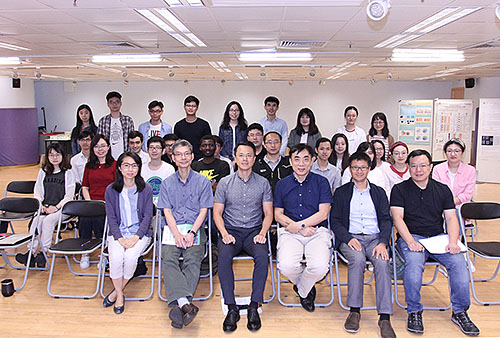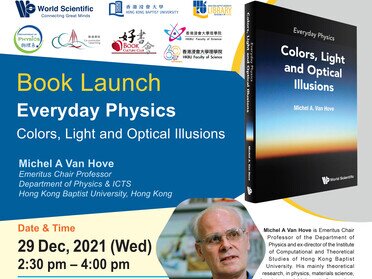 Book Launch: Everyday Physics - Colors, Light and Optical Illusions by Prof Michel A. Van Hove
Multi-purpose room, Level 2, Au Shue Hung Memorial Library, HKBU Limited to 30 attendees ; Public is welcome to join via Zoom
02:30pm - 04:00pm
This event celebrates the launch of Prof Van Hove's new book which aims to popularize physics by emphasizing conceptual ideas of physics and their interconnections, while avoiding mathematics entirely. The topic of this volume, "Colors, Light and Optical Illusions" is chosen as we face colors and light every waking minute of our lives, and we experience optical illusions much more often than we realize.